Free Strategy Session:
DOUBLE YOUR CASE ACCEPTANCE BOOSTER SESSION
NO MATTER WHERE YOU ARE IN PRACTICE! NO MATTER YOUR FINANCIAL SITUATION!
REQUEST YOUR FREE
STRATEGY SESSION
1:1 Case Acceptance Strategy Session Request
ATTENTION DENTISTS
Are you an ambitious dentist that is tired of NOT MAKING YOUR PRODUCTION GOALS???  
Let's strategize on your next best move to make your 

practice production goals a reality!
You should set up a 1:1 telephone strategy session if you answer yes to the following questions:
I want to improve my Case Acceptance and or my associate doctors case acceptance.

I am not happy with my current level of production and personal income.
I own my practice and have the ability to implement changes as I see fit.
I will provide my last 12 months' production, income, and new patient's stats prior to the session.
I value this offer and I am fully committed to take action and improve my practice productivity.
THIS CALL COULD GIVE YOU A CASE ACCEPTANCE OF 70% OR MORE!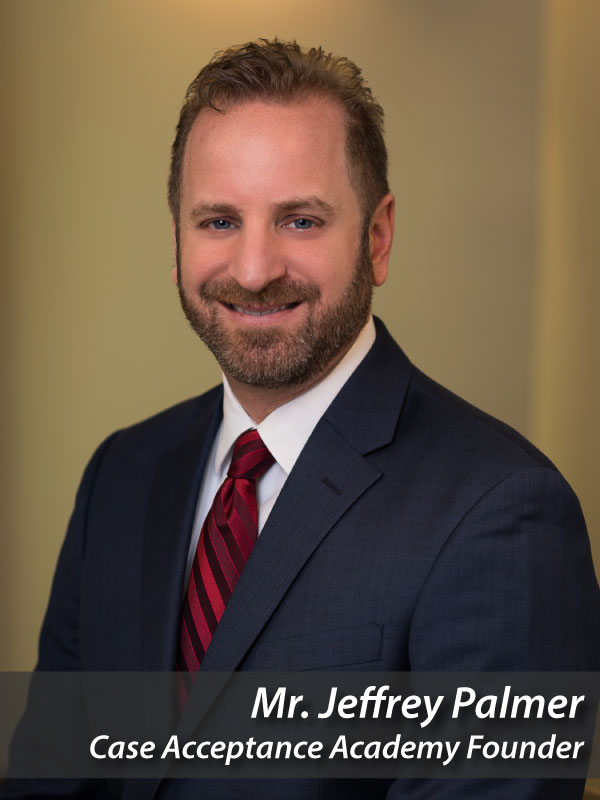 Jeff Palmer
Having himself mastered the subject of sales and treatment plan acceptance in a dental practice, Jeff set out to codify an approach he could use to teach others how to do it. He identified the basic principles that anyone must know to be successful… the real fundamental truths of treatment plan acceptance. As a result, Jeff's training programs are able to help anyone improve their case acceptance ratio—making more revenue without adding a single patient or paying any more for marketing.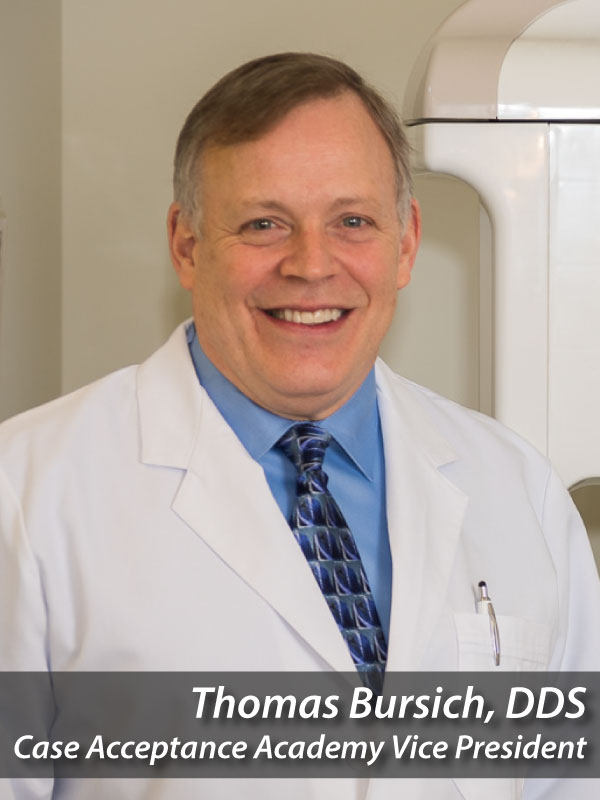 Thomas Bursich, DDS
Dr. Bursich currently practices in Sterling, Virginia all facets of general dentistry from simple extractions, root canals, crown and bridge, implants, Invisalign, and veneers. Dr. Bursich has been the main contributor ti Case Acceptance Academy from a clinical application standpoint. Dr. Bursich is a very personable, highly skilled clinician with a down to earth chair-side manner that has helped him build two successful practices. These skills have been engineered into the Case Acceptance System making predictable results possible for dentists across the country.