Nick Daniel, DDS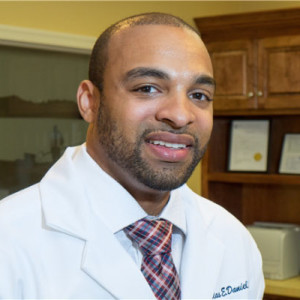 What originally motivated you to reach out to Jeff Palmer? Please provide some details of your situation.
I met Jeff Palmer through an associate I work with; we had a conversation on the phone of some of my struggles with starting a new business and my lack of knowledge regarding case acceptance. The bills were piling up but my profits were not increasing from month to month. Jeff explained to me I needed to be trained on helping patients understand why they needed treated and getting them to accept the costs.
What situation or event prompted you to look for help?
I wanted help for a few months, and in July of 2015 we had our worst month ever, I knew something needed to change, and quickly before the business failed and became just another sad statistic.
What made you decide to work with me?
I decided to work with you because the other doctor I work with loved the training and knowledge you had when it came to running the business side of a dental office
Why did you decide to choose me?                  
The key thing that got me to choose you was a simple statement you made during our initial phone conversation. You told me, "You have spent a couple hundred thousand on the clinical side of dentistry, but never invested in the business side and case presentation." That statement was 100% correct and got me excited to see what you had to offer.
What benefits or results did you gain as a result of working with me so far?
After one all day session of training, my staff and I we took that knowledge and closed our first big case the next week, it sparked excitement amongst the staff and had me very motivated to continue closing cases.
Please describe to two most significant improvements you have enjoyed as a result of working with me so far?
We have obviously increased our profits, and gained the trusts of our new patients that have come in. All because I started listening to the patients concerns and not jumping to conclusions about what they may need or want.
How did I contribute you your achieving that outcome?
You gave me a simple fool proof method that works across the board; listen to the patient, don't speak, let them tell you why they need treatment.   That way the patient does not feel forced into any unnecessary treatment, and that you really want what is best for them.
Please describe why you feel working with me is a success?
It was a success because it got me excited again about coming to work, about growing my practice.
In your opinion, who would most benefit from working with me?
I would easily have to say new business owners, other dentists who are failing due to low case acceptance
What would you say to someone who is thinking about working with me?
I would say don't think twice about it, it is definitely worth taking the time out to get the dentist and staff trained and all on the same page. The office will be running like a well oiled machine and the patients will experience that from their first visit.